Nov 15, 2012 posted by: admin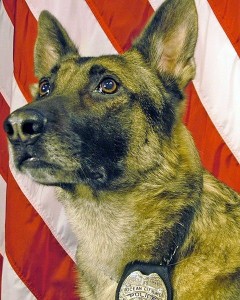 Ocean City Police have officially retired veteran police K9, "Tacko", after almost 8-years of service.
Tacko was born in 2001 in the Czech Republic and came to the U.S. via Tarheel Canine, located in North Carolina.
During his service, Tacko was certified eight times by the North American Police Working Dog Association and the National Law Enforcement Canine Organization; he's also had over 1,500 deployments, which include building and vehicle searches, searches for suspects as well as open field searches for evidence resulting in the detection and recovery of illegal contraband and the arrests of hundreds of suspects.