Nov 15, 2012 posted by: admin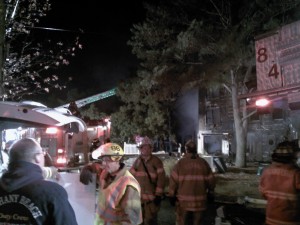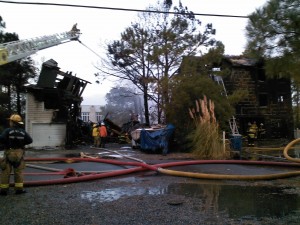 UPDATED – 4:30pm –  The fire on South Anchorage Avenue in South Bethany remains under investigation by the State Fire Marshal to determine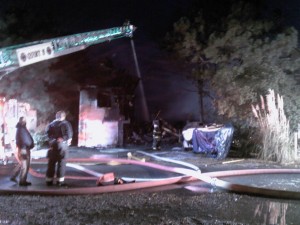 the cause and origin of the blaze.  Bethany Beach and several area fire crews were called to the fire around 3:30 this/yesterday morning – they found 2 homes heavily involved in fire.  No injuries have been reported and damage is estimated at $1-million.
———————————————————-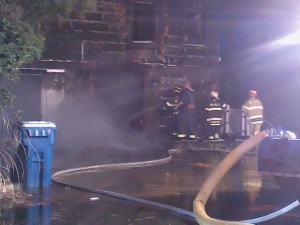 UPDATE at 6 a.m.:  Firemen from several companies were called out around 3:30 this morning for a house fire in S. Bethany.
The blaze started in a vacant three-story house on South Anchorage Avenue; that house collapsed in the blaze. Another adjacent home partially collapsed from the fire that spread and a third home sustained severe damage.
The Fire Marshal is currently on the scene assessing the damage and South Bethany's Mayor is currently calling all homeowners in the area to let them know what happened this morning.
Again none of the homes that burned this morning were occupied so their were NO injuries.
==============================================================================
4:50 a.m.:  That fire at a home on S. Anchorage Avenue in South Bethany has been declared under control.
Firemen from several companies got the call around 3:30 a.m.; arriving units found the three-story vacant home at 61 S. Anchorage Avenue fully engulfed in flames; initial reports indicate that the house partially collapsed.
WGMD's Andrew Koch will be live in South Bethany with a full report at 5:30 this morning.
====================================================================================
3:45 a.m:  Firemen from several companies are on the scene of a raging house fire in South Bethany.
The blaze at 61 S. Anchorage Avenue broke out at 3:30 a.m.
The three-story structure is vacant and was fully involved when firemen arrived.
Reports indicate that the house has partially collapsed.