Oct 12, 2012 posted by: Mari Lou-WGMD News
UPDATED OCTOBER 13 BY ANDREW KOCH: The Gold Alert for Milo Schlemm of Harrington has been cancelled.
Schlemm was found earlier today. He had been missing since September 26. The Gold Alert was issued because of concern for his medical condition.
ORIGINAL STORY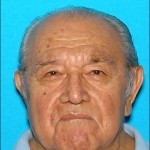 State Police have issued a Gold Alert for a missing Harrington area man.  87 year old Milo Schlemm was last seen at his home on Gallo Road in Harrington on Wednesday, September 26.  He is white, 5' 6" and 185 pounds with grey hair and brown eyes.  It's not known what he was last wearing.  His medical condition is such that there's concern for his safety.  Anyone with information on his whereabouts should notify police.