Oct 10, 2012 posted by: admin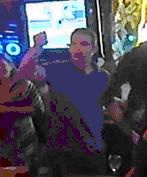 Rehoboth Police need your help to identify a man involved in an assault at the Purple Parrott Restaurant August 19 around midnight.
Police were called to the restaurant and were told that a man was struck in the neck by the unknown suspect before he fled the area.
The suspect is 20 to 25-years-old, white, 150 to 175 pounds and has short brown hair.