Oct 10, 2012 posted by: admin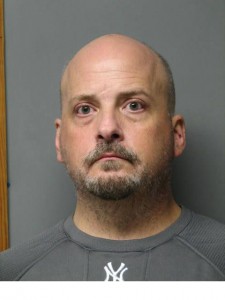 The man who barricaded himself in a Camden home for 10 hours last Wednesday has now been officially charged by Delaware State Police.
49-year-old John Deane was taken into custody Monday after he was released from a local hospital for undisclosed self-inflicted injuries he sustained during the October 3rd stand-off. 
Charges include possession of a firearm by a person prohibited and terroristic threatening.
Deane is behind bars at the James T.Vaughn Correctional Center in lieu of $18,000 bail.
Police say Deane physically assaulted his 28-year-old girlfriend at one point during the incident, holding a rifle to her head and a knife to her throat before she was able to escape.